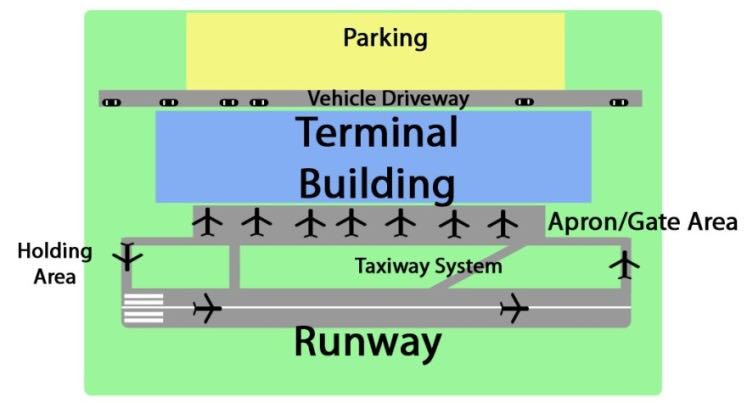 Automobile parking area
This should be on city side
Hangars
These are for servicing, repair and storage aircrafts. They may be located on one side of terminal building.
Gate position
It is a space allotted to an aircraft for parking at a loading apron.
Runway
It is a paved long and narrow rectangular strip which is actually used for landing and take off of aeroplanes.
Taxiway
It is paved way over which an aeroplane may taxi while going to and from the runway. It also connect two neighboring runways, or runway with service and maintenance hangar