Introduction to GeoInformatics - Branches and Applications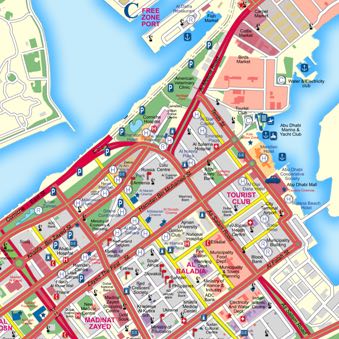 Geo-informatics is the science and art of
Measuring
Storing
Organizing
Analyzing
Visualizing data related to phenomena occurring on or near the earth's surface. For analyzing information related to earth
Geoinformatics combines:
Geospatial analysis
Modeling
Geospatial databases
Human-computer interaction
Both wired and wireless networking technologies
Many fields benefit from geoinformatics, few of them includes
Urban planning and land use management
Tourism
Virtual globes
Local and national gazetteer management
Environmental modeling and analysis
Military
Transport network planning and management
Agriculture
Meteorology and climate change
Telecommunications
Branches of GeoInformatics
Cartography
Geodesy
Geographic Information Systems
Global Navigation Satellite Systems
Photogrammetry
Remote Sensing
Web Mapping
Cartography
Study and Practice of making maps
Geodesy
The scientific discipline that deals with the measurement and representation of the Earth.
Geographic Information Systems
A system that captures, stores, analyzes, manages and presents data with reference to geographic location data
Global navigation Satellite Systems
A system of satellites that provide autonomous geo-spatial positioning with global coverage.
Photogrammetry (Click to read More about this topic)
The practice of determining the geometric properties of objects from photographic images.
Remote Sensing
The acquisition of information about an object or phenomenon, without making physical contact with the object.
WEB MAPPING
The process of designing, implementing, generating and delivering maps on the World Wide Web.
ArcGIS
It is a suite consisting of a group of Geographic Information Systems (GIS) software products produced by ESRI (Environmental Systems Research Institute)
ESRI (Environmental Systems Research Institute)
It is a software development and services company providing Geographic Information System (GIS) software and Geo-database management applications. The headquarters of ESRI is in Redlands, California. ESRI uses the name ArcGIS to refer to its suite of GIS software products, which operate on desktop, server, and mobile platforms.
ArcGIS
ArcGIS includes the following Windows desktop software:
Arc Reader
ArcGIS Desktop
ArcView
Arc Editor
Arc Info
Arc Reader
It is software providing some basic tools for
Map viewing
Printing
Querying of spatial data
ArcView
It is software providing some basic tools for
Map viewing
Printing
Querying
Editing of spatial data
Arc Editor & Arc Info
Arc Editor is used for mid-level editing of spatial data
Arc Info is for high-level editing