Road Construction Machinery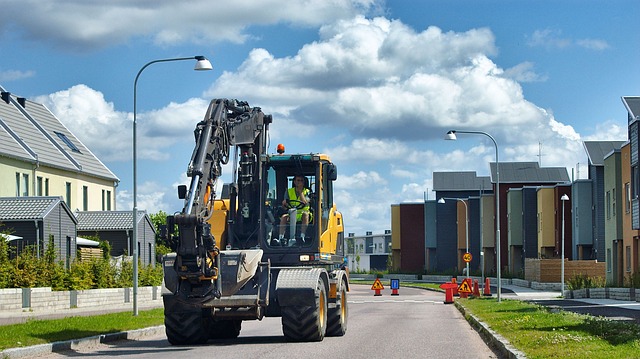 Road construction equipment are found in a wide variety ranging from the very heavy equipment to portable and lighter equipment. These modern and high construction equipment make the construction job easier and quicker.
Also the work done my heavy machinery is of good quality, this is the reason that we find a wide variety of equipment at every construction site. The heavy machines make possible a lot of tasks to be completed safely and more reliably that cannot be carried out manually. However, the equipment always requires a person or two to perform its heavy functions. The construction work carried out by the manifold heavy equipment can be classified into three major categories which are as follows:
Earthwork Machinery
Road Works Machinery
Lifting Machinery
Earthwork Machinery: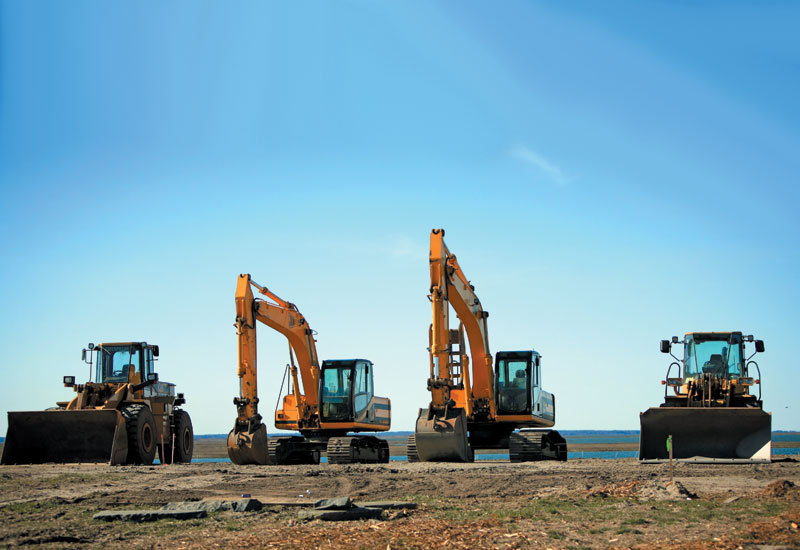 This involves the engineering works where large quantities of materials such as soils or rocks are needed to be transferred from the origin to the site where the road is being constructed. The construction machines used to carry out the earthen works include excavators, loaders, dozers, graders and scrapers.
Excavators:
As the name indicates excavators are used to dig the earth. They are quite commonly used in construction and are an essential part of the resources that are required for any building project.
Loaders:
They are also used for digging and are universally considered to perform faster than the excavators. Their main function is to move loose soil
Dozers:
The dozer machines are used to prepare the surface to be constructed by moving and changing the soil. A dozer is a useful machine which pushes and spreads the soil to create a flat and even surface.
Graders:
The function of a grader is quite similar to the dozer. It is used to smooth out the construction surface and level it. This equipment is particularly useful in road construction sites.
Scrapers:
Scraper is another type of construction equipment which is used to scrap a thin layer of soil and then carry it meters away as desired. They are commonly used in big project sites.
Road Work Machinery:
All the functions involved in the construction of roads fall under this category. Road construction is a common application of the construction equipment.
Milling Machine:
The milling machine in road works is used for repair works to remove a layer of unwanted material from roads so that a new layer can be created by disposing off the destroyed layer.
Paver:
A paver is an essential road construction machine used to lay out or spread asphalt or concrete layer on roadways.
Compactor:
Compactors are used for compacting the various layers of the roads after spreading them. As the name indicates compactors as a road construction machines are used to compress the materials in construction sites and roads. They compress and compact the soil for further construction purpose or compact the asphalt or concrete roads in a smooth layer enabling them to function properly.
Lifting Machinery:
These equipment are used to lift the heavy objects and materials on the construction sites. They occur in varying types depending on the requirement or height of lifting and the object to be lifted.
Tower Crane:
They are used to lift different building materials such as concrete, steel etc and they have the specific function of rising to a great height.
Tractor Crane:
They are also used for lifting and carrying heavy materials on the construction site and they can move about freely because of their compact structure.