Stopping Erosion of Natural Drainage Soil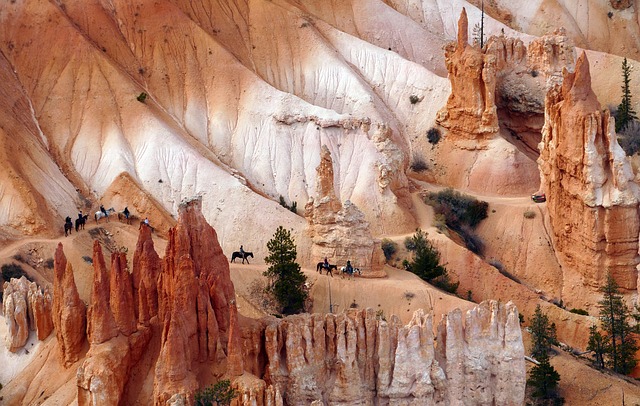 Natural drainage pattern is the route through the rain/other water flows following the natural gradient till it reach some final outlet point where it meets a bit larger course of water. Sometimes the construction of new structures in the way of natural drainage causes its blockage which is needed to be avoided.
When this drain water flows through its course it may cause the erosion of ground and becomes very danger specially in case of roads built in embankments and can risk the life of structure, equipment and workers. The following are the few points to avoid these problems mentioned above.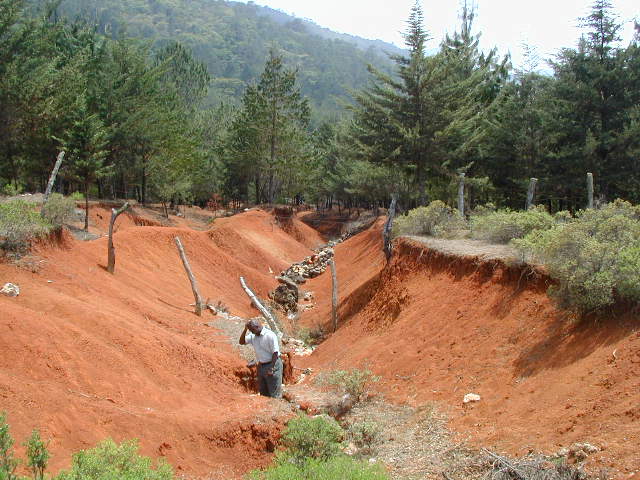 Side drains would be provided where required to drain surface runoff.
Proper design of bridges on river to accommodate design flows.
Small bridges should be designed and reconstructed on drains coming in the ROW.
Provision of box culverts to control flood damages and provision of safety of embankments.
To maintain the surface water flow/drainage, proper mitigation measures should be taken along the road like drainage structures in urban areas.
Construction work close to the streams or other water bodies should be avoided, especially during monsoon period
Low embankments should be protected by planting grass that can flourish in relatively dry conditions.
Side slopes will be planted with grass.
Soil contamination by asphalt should be minimized by placing all containers in caissons.
All spoils should be disposed of as desired and the site should be restored back to its original condition before handing over.
Non-bituminous wastes from construction activities should be dumped in approved sites, in line with the legal prescriptions for dumpsites, and covered.
As applicable and needed, plantation of grasses and shrubs should be done for slope protection.
Productive land or land adjacent to agricultural/irrigated land may not be preferred for excavation.
Non-productive, barren lands in broken terrain, nullahs and publically recognized wastelands should be given preference for borrowing materials.
Aggregate required for road construction procured from quarries will need approval from owners.
Rainy season should be avoided for earthwork.
Heavy machinery movement should be avoided where structure of soil is expected to be destroyed.
Obligatory insurance against accidents for laborers/workers.
Providing basic medical training to specified work staff and basic medical service and supplies to workers.
Layout plan for camp site, indicating safety measures taken by the contractor, e.g. firefighting equipment, safe storage of hazardous material, first aid, security, fencing, and contingency measures in case of accidents.
Work safety measures and good workmanship practices are to be followed by the contractor to ensure no health risks for laborers.
Protection devices (ear muffs) should be provided to the workers operating in the vicinity of high noise generating machines.
Provision of adequate sanitation, washing, cooking and dormitory facilities including light up to satisfaction.
Proper maintenance of facilities for workers should be monitored.
Provision of protective clothing for laborers handling hazardous materials, e.g. helmet, adequate footwear for bituminous pavement works, protective goggles, gloves etc.
Ensure strict use of wearing these protective clothing during work activities.
Elaboration of a contingency planning in case of major accidents.
Instruct foremen to strictly enforce the keeping out of non-working persons, particularly children, off work sites.
Road safety education should be divulged to drivers operating construction vehicles.
Timely public notification on planned construction works.
Close consultation with local communities to identify optimal solutions for diversions to maintain community integrity & social links.
Seeking cooperation with local educational facilities (school teachers) for road safety campaigns.
Provision of proper safety signage, particularly at urban areas and at sensitive/accident-prone spots.
Setting up speed limits in close consultation with the local stakeholders.
Provision of small filtration units/plants for safe drinking water to the workers.