Factors Affecting Structure Shape and Capacity of Culverts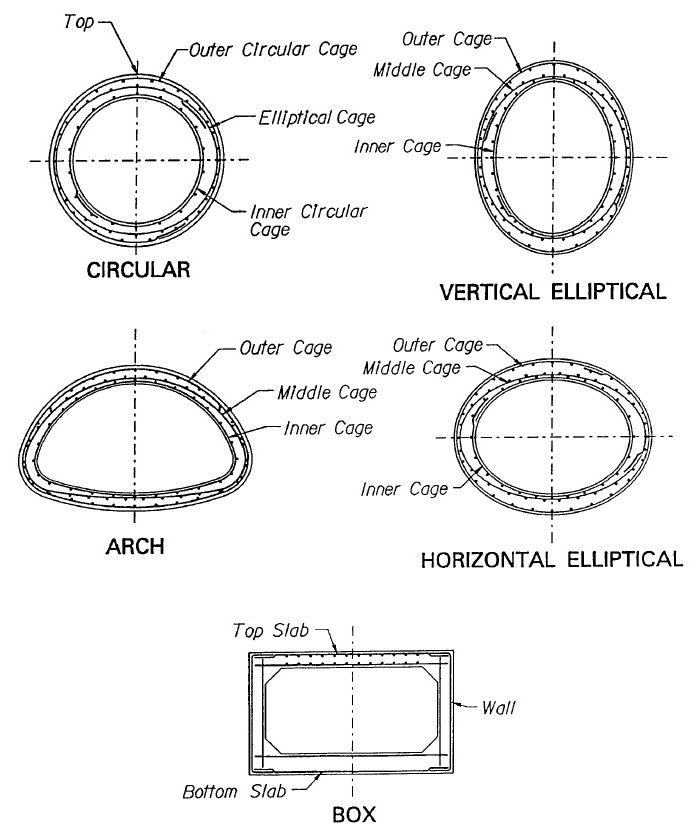 The following information applies to the design of reinforced concrete culverts:
a. Location.
Ideally, the axis of a culvert should coincide with that of the natural stream bed and the structure should be straight and short. This may require modification of the culvert alignment and grade. Often it is more practical to construct the culvert at right angles to the roadway. However, the cost of any change in stream channel location required to accomplish this should be balanced against the cost of a skewed alignment of the culvert, and changes in channel hydraulics should be considered.
b. Grade and camber.
The culvert invert gradient should be the same as the natural stream bed to minimize erosion and silting problems. Foundation settlement should be countered by cambering the culvert to ensure positive drainage.
c. Entrance and outlet conditions.
It is often necessary to enlarge the natural channel a considerable distance downstream of the culvert to prevent back water from entering the culvert. Also, enlargement of the culvert entrance may be required to prevent ponding above the culvert entrance.The entrance and outlet conditions of the culvert structure directly impact its hydraulic capacity. Rounding or beveling the entrance corners increases the hydraulic capacity, especially for short culverts of small cross section. Scour problems can occur when abrupt changes are made to the stream-bed flowline at the entrance or outlet of the culvert.