River Training Works and other Definitions
River training works
It includes guide banks, marginal bunds, spurs etc. Functions are:
To provide and non-tortuous approach to weir.
To prevent the river from out-flanking the weir.
To prevent additional area to be submerged due to afflux.
To prevent erosion of the river banks (protective works).
To ensure smooth and axial flow of water, to prevent the river from out ------ the works due to change in its course.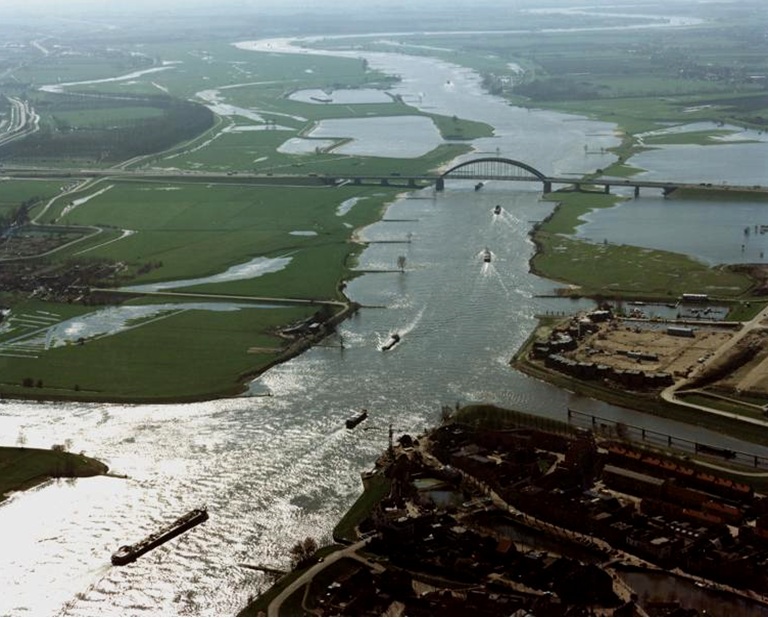 River Training Works
Guide banks:
Guide Bank are earthen embankments with stone pitching in the slopes facing water, to guide the river through the barrage, These river training works are provided for rivers flowing in planes, upstream and downstream of the hydraulic structures or bridges built on the river. Guide banks guide the river water flow through the barrage.
Guide banks force the river into restricted channel, to ensure almost axial flow near the weir site. (embankments in continuation of G-Banks. To contain flood within flood plains)
Marginal Bunds:
Marginal bunds are flood embankments in continuation of guide banks designed to contain the floods within the flood plain of the river. Both height and length vary according to back water effect caused by the barrage. They are not provided with stone pitching and fully cover the back- water length. Provided on the upstream in order to protect the area from submergence due to rise in HFL, caused by afflux.
Groynes or spurs:
Marginal bunds are also called as 'Spurs'.
Embankment type structures constructed transverse to river flood, extending from the banks into the river (also transverse dykes)
Protect the bank from which they are extended by deflecting the current away from the bank.